Doctor Frikistein is an online store of accessories for tabletop and role-playing games. In our blog we write about our news, but also reviews, guides and other geek entertainment content.
DOCTOR FRIKISTEIN® TRADE MARK
Doctor Frikistein has been a registered trademark since 2019. We design our own products with 2 premises: quality and utility. We are passionate about tabletop games, so our desire is to create accessories that enhance this fantastic hobby.
At Doctor Frikistein we design our own products: game accessories. Our goal is to create products that enhance the gaming experience. Bags to facilitate the transport of the games, mats to recreate role-playing scenes, and randomly generated dice…among many others!
HOW DOCTOR FRIKISTEIN STARTED
Doctor Frikistein started out as a geek blog. It was based on the Young Frankenstein movie. In 2019 we released our first product for sale. And currently we are professionally dedicated to electronic commerce on Amazon and our website doctorfrikistein.com.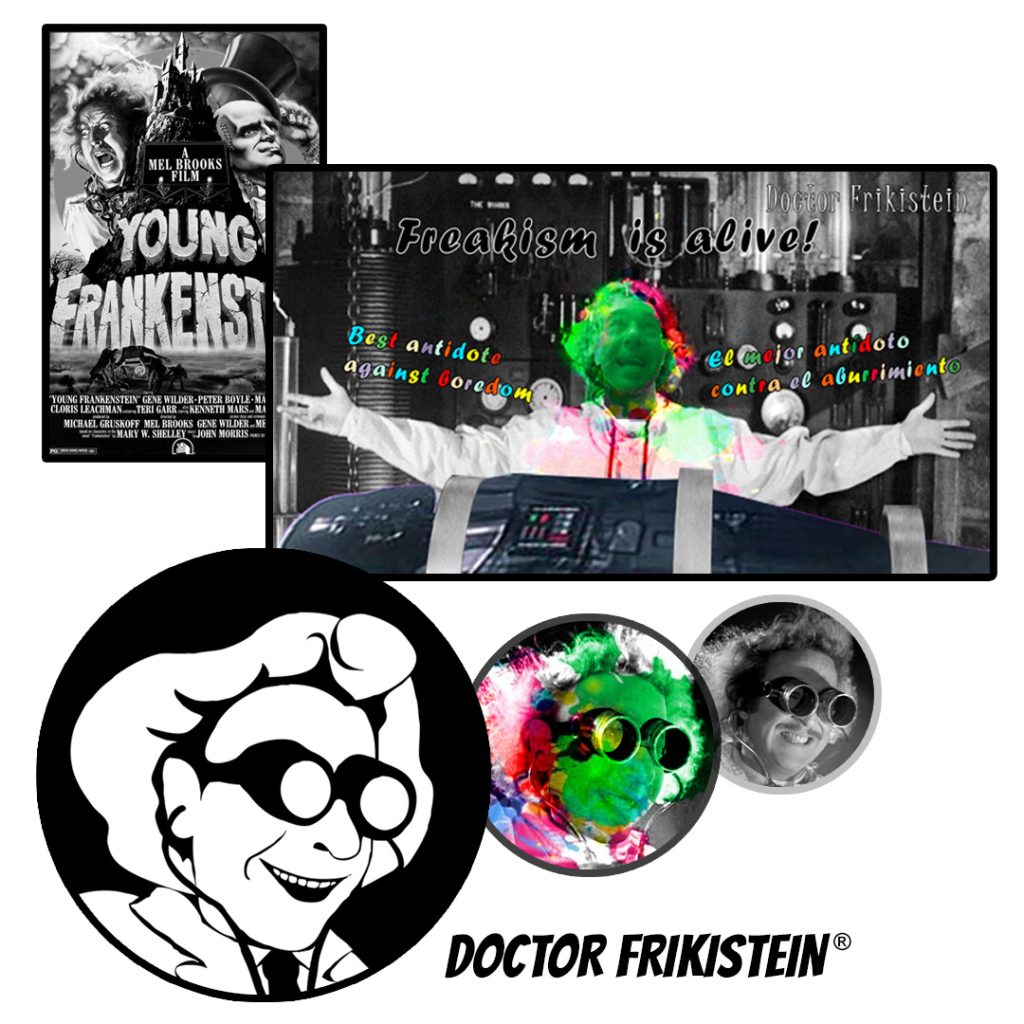 By the way: frikistein is spelled FRI-KIS-TEIN
TEAM DOCTOR FRIKISTEIN
Doctor Frikistein is made up of a group of RPG lovers, some of whom have been GMs since childhood. We grew up with D&D when THAC0 was still around, Call of Cthulhu was only played using d100, Starwars with d6, and the endless MERP tables. We have also used our own rules and system; our dream is to be able to publish and share it.
The members of Doctor Frikistein have been board game players since childhood. We have collected card games like MERP and Magic. Mythical games like Talisman and Hero Quest. But also more commercial ones like Risk and Hotel. And who knows if one day we will publish our own games?
DOCTOR FRIKISTEIN'S WEBSITE
doctorfrikistein.com is divided into 2 main sections: Shop and Blog. Take a small tour by or web to see all our content we offer.
You can find free downloads on our website. Files like printable cut-ups and roleplaying sheets. We are aware that today the digital world is as important as the physical world. That's why we plan to create more digital products to reach all gaming lovers our projects.
FOLLOW DOCTOR FRIKISTEIN
Subscribe to stay up to date with our offers and news.
If you want to share your geek ideas with us, you have doubts, suggestions or simply want to greet us, you can write to our contact email, or on our social networks: facebook, instagram, twitter, youtube and pinterest.