In this article we explain a new product that we are working to launch during this year 2020. It is a travel bag for games, but unlike our Board Game Bag, it will be smaller and we want it to be oriented for role-playing games but also allow to carry a couple of board games.
CONCEPTUAL IDEA
Currently we are selling the Board Game Bag, a backpack specialized in the transport of board games. It is working very well in the market and it has very good reviews by consumers. Then why another bag?
The main idea was to have a bag focused on role-playing games. However, you can already carry your role-playing manuals with no problem in a normal school backpack . We need to offer something additional. However, in a normal backpack you cannot carry 2 large board games of standard size (30 cm ~ 12 inch). That is why we think that if the new backpack had adequate measures to carry even a couple of board games of these dimensions it could be a practical and versatile bag.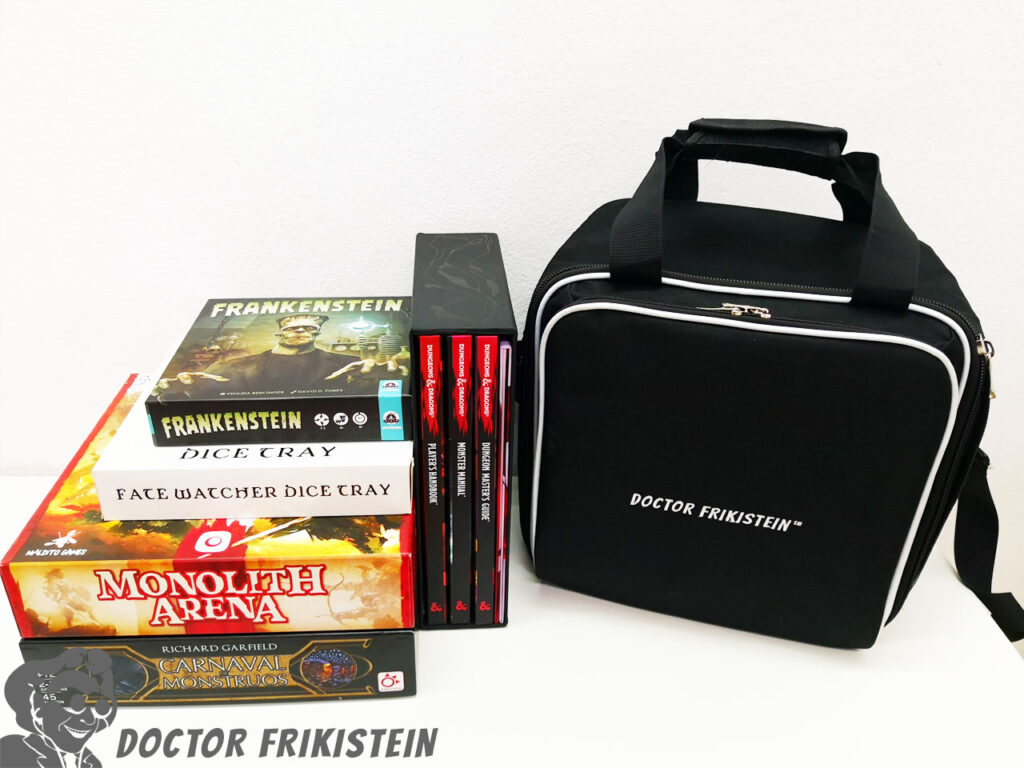 FEATURES
The current prototype has the following features:
Spacious interior to carry 2 board games up to 30 cm (~ 12 inch)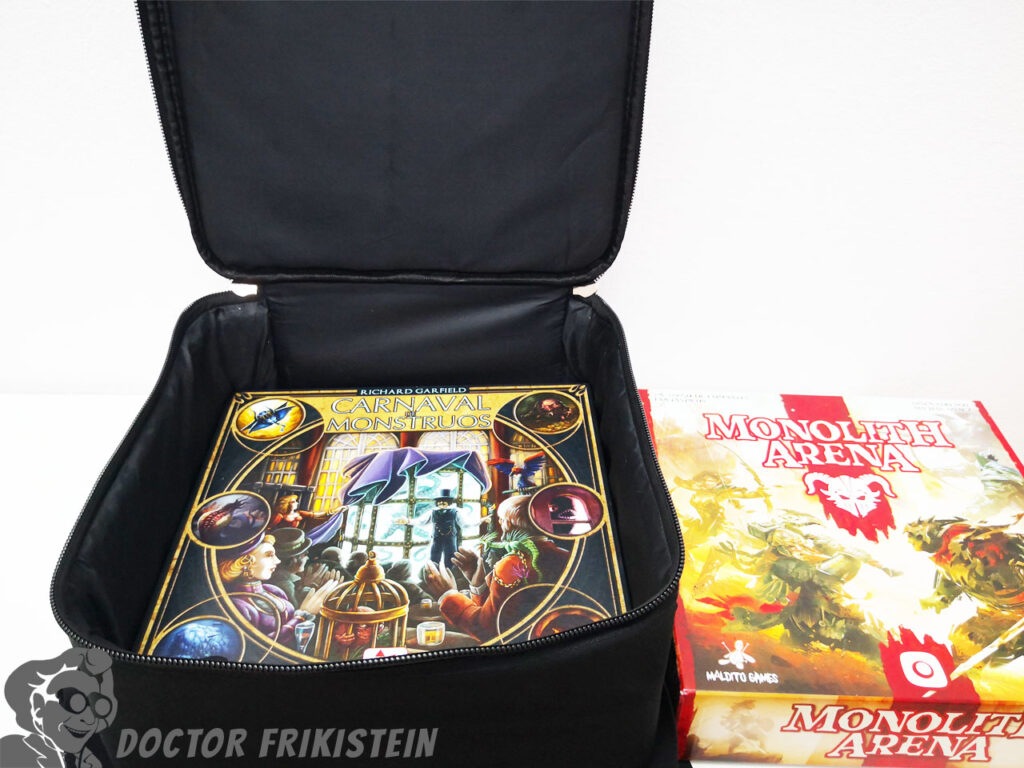 Space to carry role-playing manuals, screens and other accessories.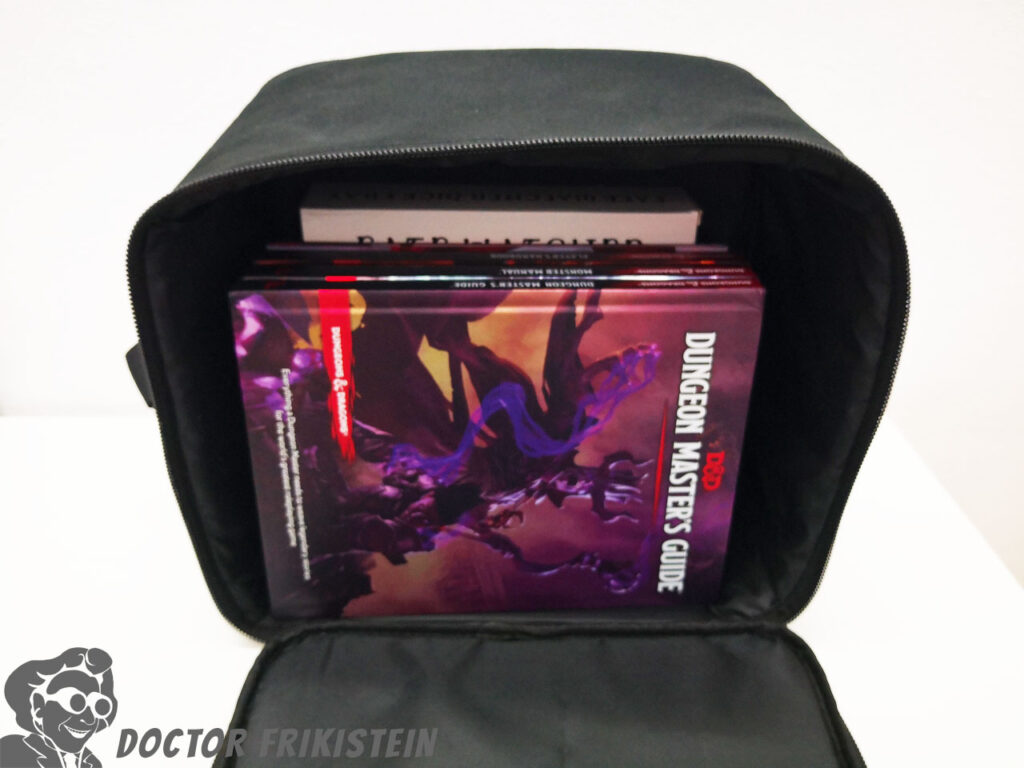 Auxiliary pocket with capacity to carry another smaller game of up to 20 cm (~ 8 inch), your dice tray or any other accessory.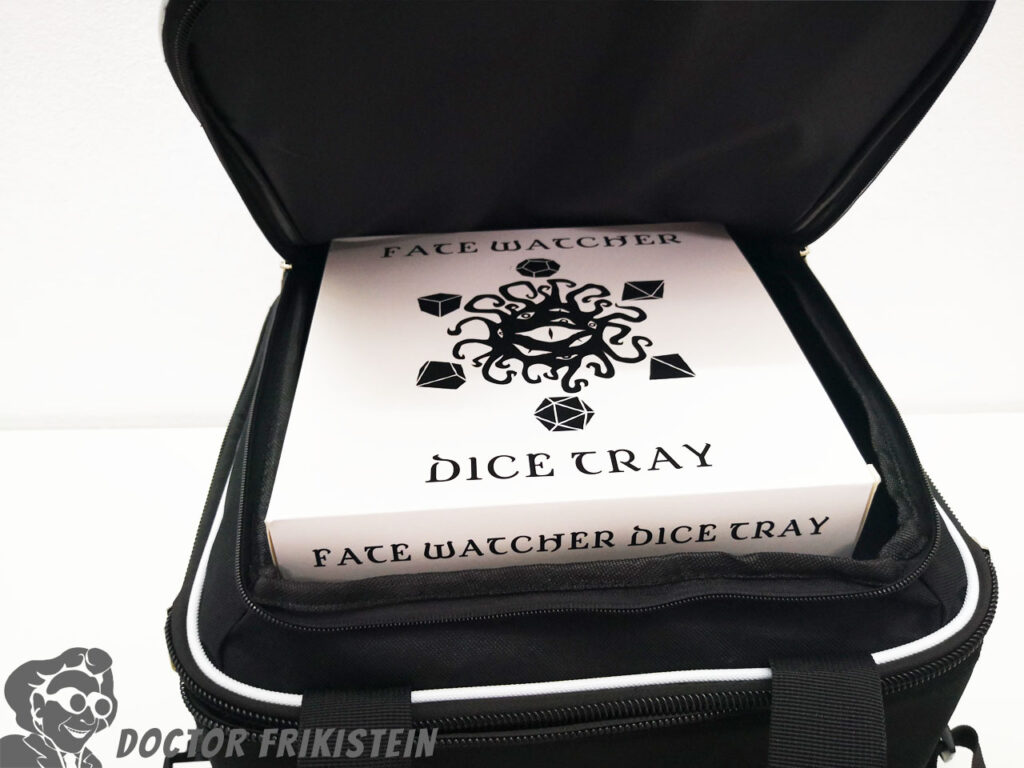 MORE IDEAS TO IMPROVE THE PRODUCT
We have some additional ideas that we want to try to improve the Game Travel Bag.
Stripes to carry a Dungeon Grid Game Mat 
Smaller lateral auxiliar pockets
Zipper net in the outer pocket to better organize some items such as pencils and markers
Interior separator with velcro to better organize the interior space when carrying books and / or board games.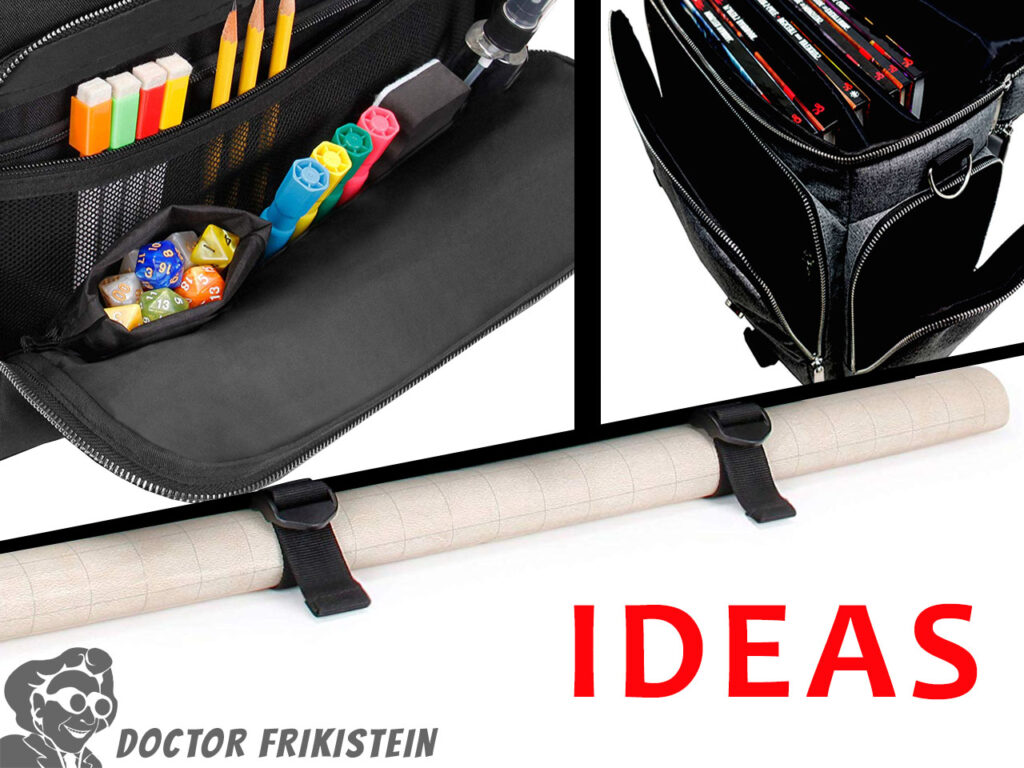 YOUR OPINION IS IMPORTANT
We still have certain doubts:
A role book is not as wide as 30 cm (12 inch). Then a little space is left if you only carry books. How could this space be used?
Should it be wider so that it could take up to a laptop up to 45 cm (17 inch)?
Would it be a good idea to put an anchor for the suitcase-handle as usually carry travel handbags?
Our goal is to manufacture products that improve the player experience. That is why your opinion is very important for us. Let us know what do you think about the Game Travel Bag, ideas and doubts.
Thank you very much!