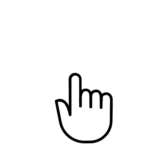 Movies are one of the most easily accessible sources of freakism. Even if you do not like cinema, I'm sure you'll be struck by a movie that you watch on television.
How is a widespread hobby you can almost always start a conversation topic about movies. In my manual on how I made a freak, I explain how to use cinema as the beginning of the geek transformation method.
Among all the variety of movies I consider that the following 10 are essential to watch for anyone who wants to be considered a geek:
THE GOONIES (1985)

In this Steven Spilverg story, a group of friends embark on an adventure to find a pirate treasure.
Full of freak characters, the movie combines very good humor and action moments for all audiences.
Sloth, one of the characters, is one of the most important mega-geek of which I personally am a big fan. I recognize that the Funko Pop of Sloth with Superman shirt is one of my most precious collector's items.
If you don't know, I have to tell you as curiosity that the protagonist boy, Mikey (Sean Astin) will play the hobbit Samsagaz Gamyi in the Peter Jackson's trilogy of the Lord of the Rings.
BACK TO THE FUTURE (1985)

In this film the young Marty McFly (Michael J. Fox) travels to the past in a Delorean car-shaped time machine that has invented his friend Doc, one of the most important geek scientists in fiction. The protagonist will have to return to the future, that is, his present, trying not to alter the time line.
A very good story that combines elements of humor, science fiction and adventure for all audiences.
Back to the Future has two sequels: In Back to the Future II (1989) McFly will travel to the future of 2015 and in Back to the Future III (1990) will travel to the time of the American West.
It is said that the sequels are usually worse than the first, but I think it is absolutely not the case of Back to the Future, because in the second movie we will move to 2015 to find a future full of technological advances, like the flying skateboard.
As curisoty I will say that the director (Robert Zemeckis) made a joke about the flying skateboard (or hoverboard) sponsored by Mattel, saying that it really existed and worked with magnetic energy. However it had not been commercialized as request of some parent associations that considered it dangerous for children. Thought it was only a joke, Mattel was overwhelmed by calls making orders of the hoverboard.
Although in the real 2015 is not as advanced as imagined in Back to the Future II, actually we have something similar to the anticipated hoverboard by the film. The Doc Delorean is also another collecting piece that can not be missed in a geek rack.
BLADE RUNNER (1982)
Blade Runner is recognized as the precursor of the cyberpunk genre. Directed by Ridley Scott, the film takes us to a futuristic city of Los Angeles. The city is full of skyscrapers and crowds, which personally remind me the city of Tokyo. Some images of the city also seem to be inspired by the movie Metropolis (1927), another of the best geek classical movies.
The film is based on Philip K. Dick's novel Do Androids Dream of Electric Sheep? (1968), who died before the premiere of the film.
In this fictional future there are artificially created humans called replicants. They are used to do dangerous tasks or as slaves. The story revolves around Rick Deckard (Harrison Ford), who is a blade runner dedicated to hunt "defective" replicants and he has to chase some fugitives.
A sci-fi thriller that makes us think about the "humanity" of the replicants.
The hairstyle of the repliclant Rachael is one of the most iconic of the cyberpunk.
In the sequel of Blade Runner 2049 (2017) Rick Deckard is persecuted because he has discovered a secret that jeopardizes the manufacture of replicants.
STAR WARS (1977)

The Star Wars saga is the ultimate expression of science fiction. Its creator George Lucas transports us to a very distant fictional galaxy, with planets of all types, alien races, androids, spaceships that travel at hyperspace speed, an oppressive galactic Empire against the Rebellion, knights with laser swords and mystical energy known as The Force.
The first trilogy begins in 1977 with Star Wars, a new hope, followed by Star Wars, the Empire Strikes Back and Star Wars, the return of the Jedi. The first one surprised everyone in its time. The second one left us an unforgettable moment like when Darth Vader (the antagonist) reveals to the main character Luck Skywalker (Mark Hamill) that he is his father. The third ends with the overcoming of the good over the evil that puts an end to the war. This last one is for me the best of the whole saga.
The second trilogy is a prequel to the first and focuses on explaining how Anakin Skywalker becomes Darth Vader and why the conflict between the Empire and the Rebellion is unleashed.
Disney acquired the rights of Star Wars and launched from 2012 a third trilogy (last film pending release) which introduces new characters and closes the cycle of the old ones.
There are also many other things, such as TV series, movies that complement the story, comics, books and numerous games, video games and toys. I collect Lego Star Wars and I also use it to play battles and Star Wars role play games with my little geeks.
In general my littel geeks can play with all legos except my Millennium Falcon. But In the end I had to buy two … one for my collecting-shelf (Dad's Millennium Falcon) and another to play ?.
Simulating a laser-sword duel with background music of Star Wars is also one of our favorite geek activities.
LABYRINTH (1986)

"Through dangers untold and hardships unnumbered I have fought my way here to the castle beyond the Goblin City to take back the child you have stolen, for my will is as strong as yours and my kingdom as great. You have no power over me!".
This mythical phrase summarizes this film that I consider magical. Sarah (Jennifer Connelly) will have to enter in the maze to rescue her little brother from the King of the Goblins (David Bowie).
Magic, challenges, fantastic beings made with dolls and a soundtrack that make you feel that you are really living a tale that enchants the whole family.
In my house we were already playing Ravensburger Labyrinth (the edition that shines in the dark), one of the table games that can not be missing in a home. But since my little geeks watched the Labyrinth we added the family tradition of playing its board game.
THE LORD OF THE RINGS (2001)
The fantastic epic genre masterpiece by the writer J.R.R. Tolkien adapted to the screen by Peter Jackson.
Like books, history is presented in trilogy. It begins with The Community of the Ring, followed by The Two Towers and The Return of the King. In it a group of brave adventurers have the mission to destroy the One Ring before it falls into the hands of the Dark Lord Sauron, who seeks to conquer the world of Middle Earth with its host of barbarians and monsters.
The three films were made at the same time and then premiered separately. Interestingly as Tolkien did with the three parts of his book by editing recommendations. It also has extended versions that add remarkable extra scenes.
Peter Jackson did an insuperable job: amazing landscapes and scenery, interpretation, action, digital effects without any pixel and a long etc. There are changes between books and movies but I am one of those who believe they were for better. If you want to compare I think that you should read J.R.R. Tolkien, if you have not done it yet, to judge for yourself.
There is a 1978 version that combines animation with real actors that I loved at its time.
The world and mythology created by Tolkien is very extensive. To know it in depth I recommend you read three of the teacher's works: The Silmarillion, The Children of Hurin and The Hobbit. After the success of the Lord of the Rings Saga, Peter Jackson also made a trilogy based on The Hobbit.
GHOSTBUSTERS (1984)

When we talk about paranormal events, we immediately think about the horror genre, but with Ghostbusters we do not have to worry because the protagonists will be who "kill" you of laughting.
Imagine a group of geeks who gather to set up their own agency as ghost hunters recycling a fire station and using colored ray guns. And in addition of Egon Spengler (Harold Ramis), one of the most freaky scientists, the humor of Bill Murray, Dan Aykroyd and Rick Moranis is added. So you can imagine that you're going to have a great time. If we also add Sigourney Weaver is that it is a movie that you can not miss!
I'll tell you a little secret formula from a geek father: Ghostbusters music + Ecto1 playmobil car = turn off the TV and play!
The film was very popular, so it had a sequel in 1989 and an animated series called The Real Ghostbusters [Note: there was another animated serie that already took the name of Ghostbuster].
Oh and we also have the most sympathetic ghost of all. No, I'm not talking about Casper. I mean Slimer. Forgive me Slimer, you can show!
[spoiler title="Slimer"]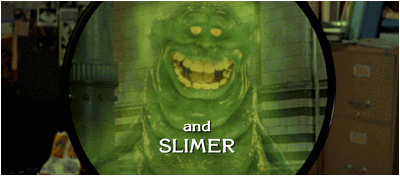 [/spoiler]
KICK ASS (2010)

One of the movies that the day of its premiere I didn't notice. But thanks to my friend Xavi I could amend my mistake (Thanks again Xavi). And this movie really surprised me; It combines humor elements with action in a great story of freak content.
The protagonist is Dave Lizewski, a freak kid who likes to read superhero comics. Tired of the indifference of people to vandalism, he decides to put on a suit and play hero … to realize that being a hero in reality is much more "painful" than in fiction. The worst of all is that he gets into a big mess when a criminal band confuses him with Big Daddy (Nicolas Cage) a real vigilante disguised as Batman. But the best of all is yet to come because it will be Hit Girl who will blow you away with her mouth open.
The film is based on a comic and I think it is very well adapted. Kick Ass 2 is the sequel that is also very good but without exceeding the first. And there is a third volume of the comic so as a fan of the saga I hope they could adapt a Kick Ass 3 movie, because I'm looking forward to taking my super hyper-realistic action figure from Hit Girl out of his altar to go see it.
AKIRA (1988)

Okay, it's time to get serious because now I'm going to talk about Akira. This "visual art work" marked a before and after to me.
If you took a look to my manual "How I made a freak" you will know that I love Japanese culture. Well, I confess that I really did not know what Japanese anime was until I watched this movie. I was not very old when I watched Akira but I gained a point of maturity after assimilating everything that Akira shows us: A future on the verge of social collapse, futuristic motorcycle racing, psychic powers and a nuclear explosion. All in a story that is accompanied by visual moments and a soundtrack that catches you until the credits end.
And all this was cartoons! I love cartoons … I liked them as a child and I like them now. But Akira was an anime that left me thoughtful for days: Animation for adults!. And from this reflection here opens the door to a new universe: anime and manga with all its types and genres.
The protagonist, Kaneda, marked style with his futuristic Bike and his red leather jacket. And well … I never had a real bike but I was lucky to get the toy one for my collection. By the other hand got the jacked and sometimes I still wear it!
By the way, there are conjetures about some similarities bewteen Tetsuo and other famous anime / manga character? Do you know who is him?
[spoiler title="Tetsuo looks like:"]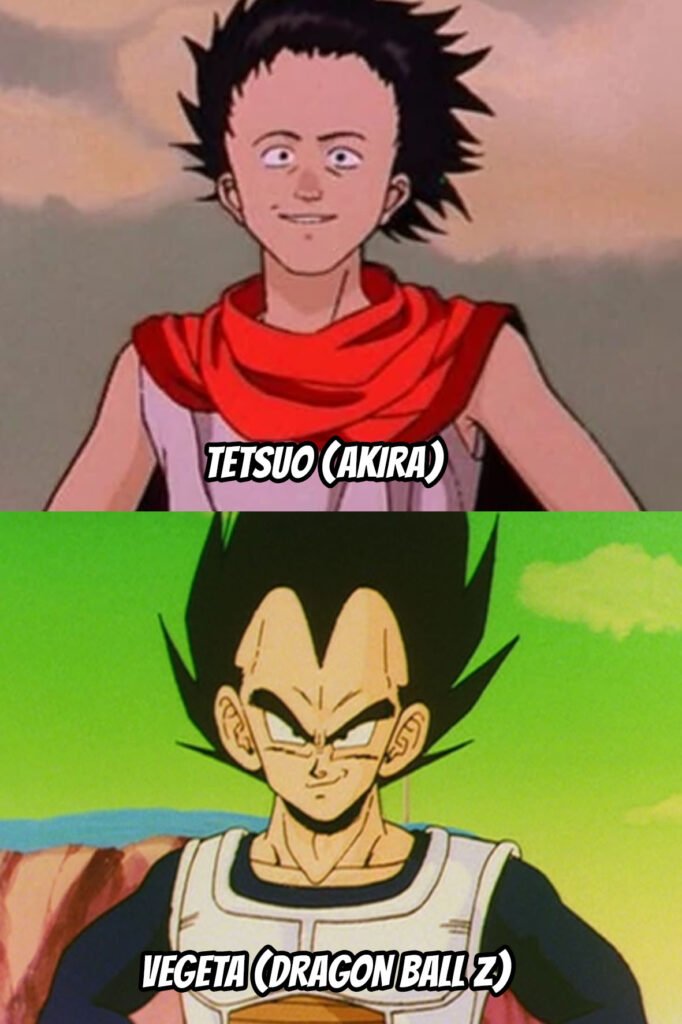 [/spoiler]
YOUNG FRANKENSTEIN (1974)

Actually now I let you put in this option the movie that you like the most. While the previous movies I think are 100% essential to be a geek, I think you need to have a minimum margin for your personal tastes. For me I chose Young Frankenstein as the tenth essential geek movie.
Young Frankenstein is in my top 10 of geek movies for two fundamental reasons:
The first is that it is a film that was already conceived to be a freak from the beginning. It is a comedy, with characters that act "overacting", which includes sarcasm, ironies. In fact, the movie itself is a parody of Frankenstein from 1931. The laboratory is a faithful recreation and many scenes are repeated but adding a humorous touch. Gen Wilder how "Fronkonsteen" and Igor's character (pronounced "eye-gor") are amusing!
The second is that, despite all the humor, you can extract a deep message from the story. Acceptance of who you are, where you come from and who you want to be. Make the impossible possible and believe in it. And no matter how much we strive to create monsters, the human being is the worst of them. Well, at least these are the messages that the movie transmitted to me.
I do not have to say that among my favorite Funkos are the characters of this movie.
There are may gags of this movie. Yes! you realized? I used it myself to give the appearance to my blog. Fantastic, isn't it?
One of the most memorable scenes is the moment of the musical Puttin's On The Ritz.
[spoiler=Ver escena Puttin On The Ritz]
[/spoiler]
Well my selection of essential movies geeks ends here. If you did not see any of these movies I recommend you to watch them: you will be much more geek and better person after.
Of course, there are many more movies that can be considered as geek, both classic and current. I will try soon to make a list of at least 100 geek movies. So if you have any preference do not hesitate to comment.
Thanks so much for reading!
As an Amazon Associate I earn from qualifying purchases, that I use to improve Doctor Frikistein's web maintenance, contents and projects.