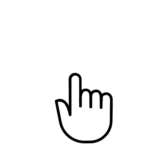 Vikings, the Rolf's game, is a role-playing game set in the mythical Nordic peoples with the same name.
It is composed of a historical part for the setting and recreation of the Viking world and another fantastic part based on the mythology of the Vikings extracted from the eddas and other ancient books. This part seems very interesting because it allows the Game Master to recreate a historical game (like Vikings TV series) or introduce fantastic beings within an adventure (like Beowulf).
The manual (more than 200 pages) describes how the Vikings organized their villages, how they built their ships drakkar and their economic exchange and monetary system.
The game system is based on percentages using the die of 100 (2D10). Its author looks for a simple mechanics that gives agility to the combat but that equally there are great alternatives of game, with great variety of professions of character, abilities and equipment.
There are also prayers to the gods and magic, or as they called it the seidr. This last section is intertwined with the Viking runes and contains nine magical branches with 9 spells per branch. So the system will also have more than 80 spells!
The esthetic part reminds me my first RPGs, where the manual had a manuscript aspect written and drawn by hand with care, dedication and full of runes. A visual aspect that flees from pages loaded with digital illustrations that have great visual impact but transmit much less to me.
Currently the game is already founded in its crowfunding campaign in Verkami. Thought in Spanish, If you liked what I have told you, you will find much more on the page of your campaign and on the official page of the game.
I am very Hyped with the Vikings serie and I'm looking forward to this role-playing game with a lot of desire to learn more about this fabulous culture, cry Skol wiht my horn, and throw my runic dice to (if the gods want) perform great deeds that allow me enter the Valhalla.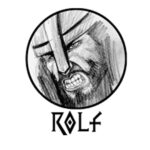 Other related articles:
As an Amazon Associate I earn from qualifying purchases, that I use to improve Doctor Frikistein's web maintenance, contents and projects.