INSTRUCTIONS
Its assembly is really simple:
Print it on an A4 cardboard that fits on your printer.
Cut all the sections of the drawing.
Fold sections where line indicates.
Make a cut in the marks of the drawing to join the sections.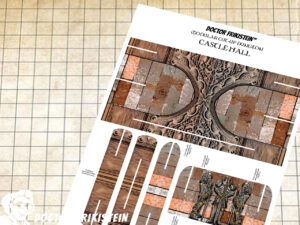 MULTIPLE OPTIONS
The cut-up allows several options:
Normal wall
Arc
Decorative armor
Rotating Wall. You can use the wall section as a rotating wall as a secret door.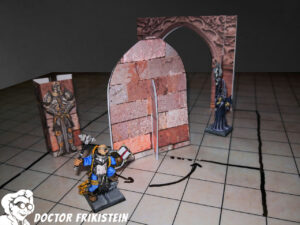 COMPATIBLE
It is 100% compatible with Dungeon Grid Game Mat y adaptable with all kinds of maps.