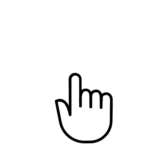 Introduction:
Shuri is the little sister of T'Challa, king of Wakanda also known as Black Panther, a Marvel superhero.
She appears in the Black Panther movie as a scientific genius princess who is constantly making technological innovations using mainly the Vibranium mineral.
But did you know that Shuri also becomes a Black Panther?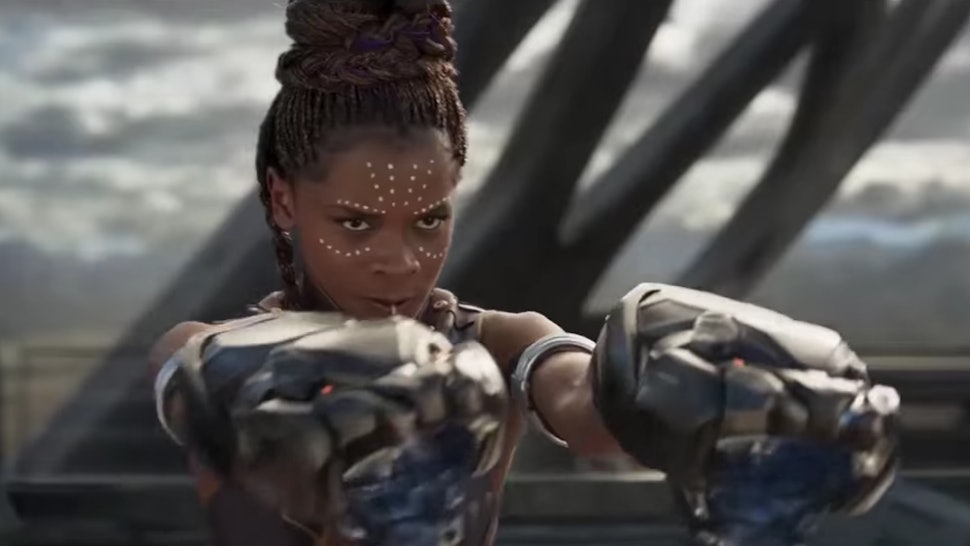 Shuri as Black Panther:
In the comics Shuri opted for the title of Black Panther but was rejected in favor of his brother T'Challa.
But when T'Challa fell seriously ill and Wakanda needs a new leader in his absence, then Shuri receives the gift.
Shuri then becomes Black Panther to become the Queen and protector of Wakanda while her brother recovers.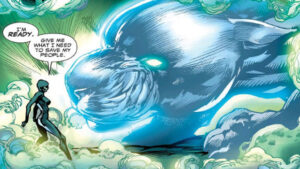 Personality:
Shuri is a very confident girl. He does not hesitate to take the initiative although sometimes he is usually arrogant.
He is very intelligent and often talks in an ironic way to make jokes. However, he is also temperamental and usually gets angry when he makes a mistake.
She is very independent and although she is accustomed to receiving orders, it does not mean that she likes to accept them, that is why she is sometimes a little rebellious.
He feels admiration for his brother T'Challa, whom he loves and respects. But she can not avoid a little envy, since she feels that she is treated like the little sister, even though she considers herself as good or more than he is.
Shuri is the princess of Wakanda, but do not even think about comparing her to a Disney princess.
Skills, traits and / or powers:
Shuri is a young human girl. She is from Wakanda, a fictional country in Africa of the Earth of the Marvel Universe.
She stands out for:
Great intelligence: Shuri is a gifted genius and could be the most intelligent human on Earth.
Martial arts: Shuri is not a delicate and studious princess. She has prepared for war like her brother. She is athletic and an expert in martial arts.
Increased physical abilities: When Shuri acquires the gift of Black Panther ingesting the Sacred Herb, it acquires strength, agility, senses and recovery well above a normal human.
Transformation: Shuri discovers additional Black Panther powers that allow her to transform into a flock of birds or harden her skin to the hardness of the stone.
Famous Quote: "yay, another broken white boy to fix it"
Shuri could be Black Panther in Avengers: End Game.
Black Panther has been winner at the 2019 Oscars of 3 three statuettes: Best Sonara Band, Best Costume and Best Production Design.
First time a Supehéroes movie is awarded in these main categories. No doubt well deserved.
Envelope good Marvel for the recognition.
Little by little freakism is also prevailing in the cinema.
I did not know about Shuri's character until I saw this movie. And the truth is that from the first moment I loved it.
Later in the film Avengers: Infinity War Black Panther T'Challa dies in because of Thanos desire to exterminate half of the population of the universe.
Could it be then that we saw Shuri put on the Black Panther suit like in the comic book in Avengers: End Game?
I think that would be great!
As an Amazon Associate I earn from qualifying purchases, that I use to improve Doctor Frikistein's web maintenance, contents and projects.