One of our following projects: Summoning Army Box in advanced stage of development.
Summoing Army Box is a specialized box to carry role-playing miniatures and wargames. David Santas has made a box design that looks very similar to our role-playing screen Summoning Dungeon Master Screen where the creatures that the Dungeon Master are summoned appear through a magical portal. The same way, in the Summoning Army Box an army made up of the most iconic units appears passing through a Dimensional Gate.
Summoning Army Box has the following features:
Cardboard box of size 30x30x7 cm.
We have chosen this size because it is the closest to the large board game boxes. In this way we think that you can place it on your board game shelf as if one more and you can also transport them in the Game Travel Bag and Board Game Bag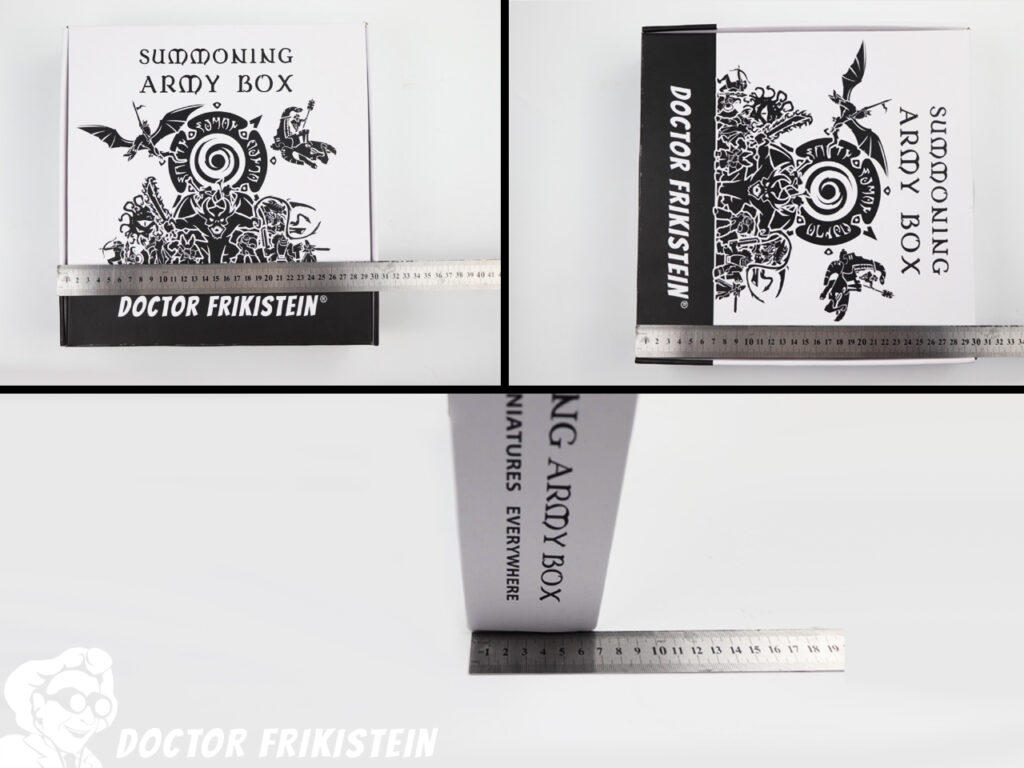 Plastic handle to carry like a briefcase.
The Summoning Army Box has a plastic handle to be able to carry it comfortably as if it were a briefcase. We think this will be a very practical option if you want to transport only a single box.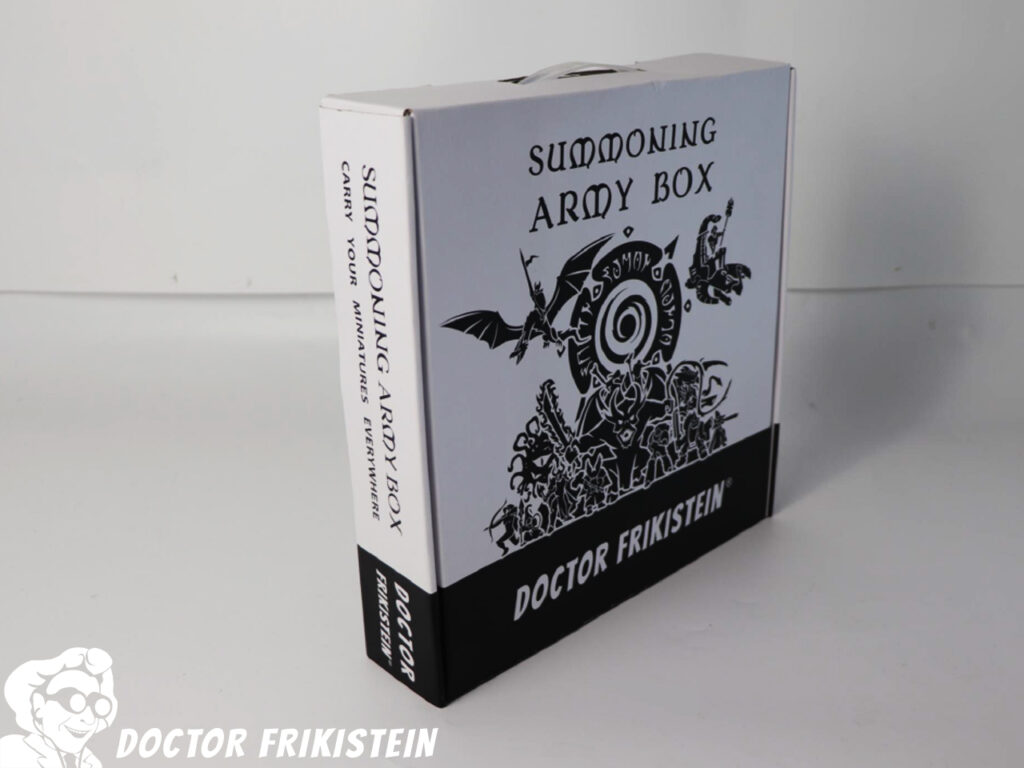 2 foam trays included
Each tray will have 32 slots of 25mm x 50mm. So it will have a total of 64 slots. This size will be compatible with most RPG and wargamme miniatures that have a base of about 25mm. Still the foam material can be cut to fit more custom sizes of larger miniatures.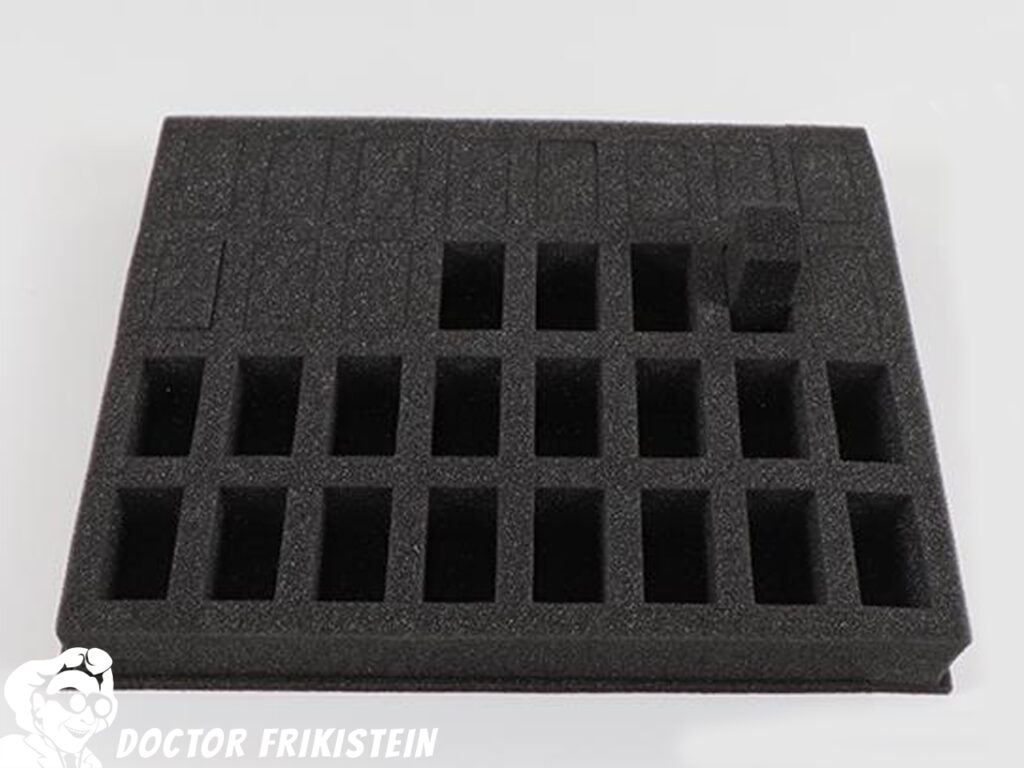 We hope you like this project in which we are working with great enthusiasm.
We will reveal more details of the options included in the dice soon.

Keep an eye 
 on Doctor Frikistein for more news!