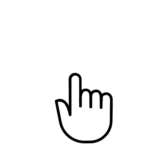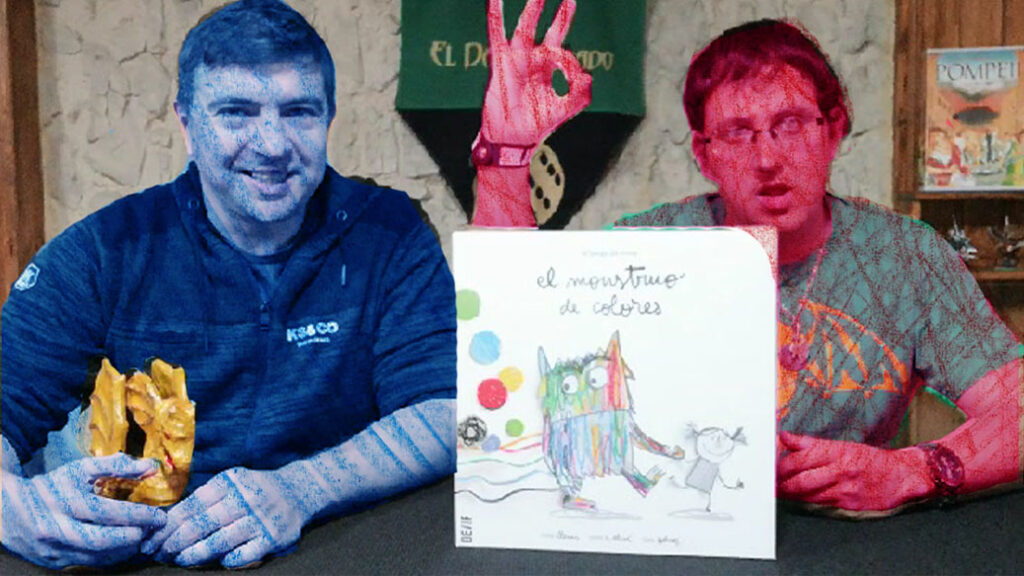 Hello Frikisteins,
I made a new collaboration with my friend Cristian Becerra of El Dado Dorado Association (The Golden Dice) from Viladecans, this time to talk about the game: The Color Monster.
You can watch the whole presentation and a game example to know how to play , of this and other games, on the YouTube channel of El Dado Dorado.
Here is my own Analysis and Results: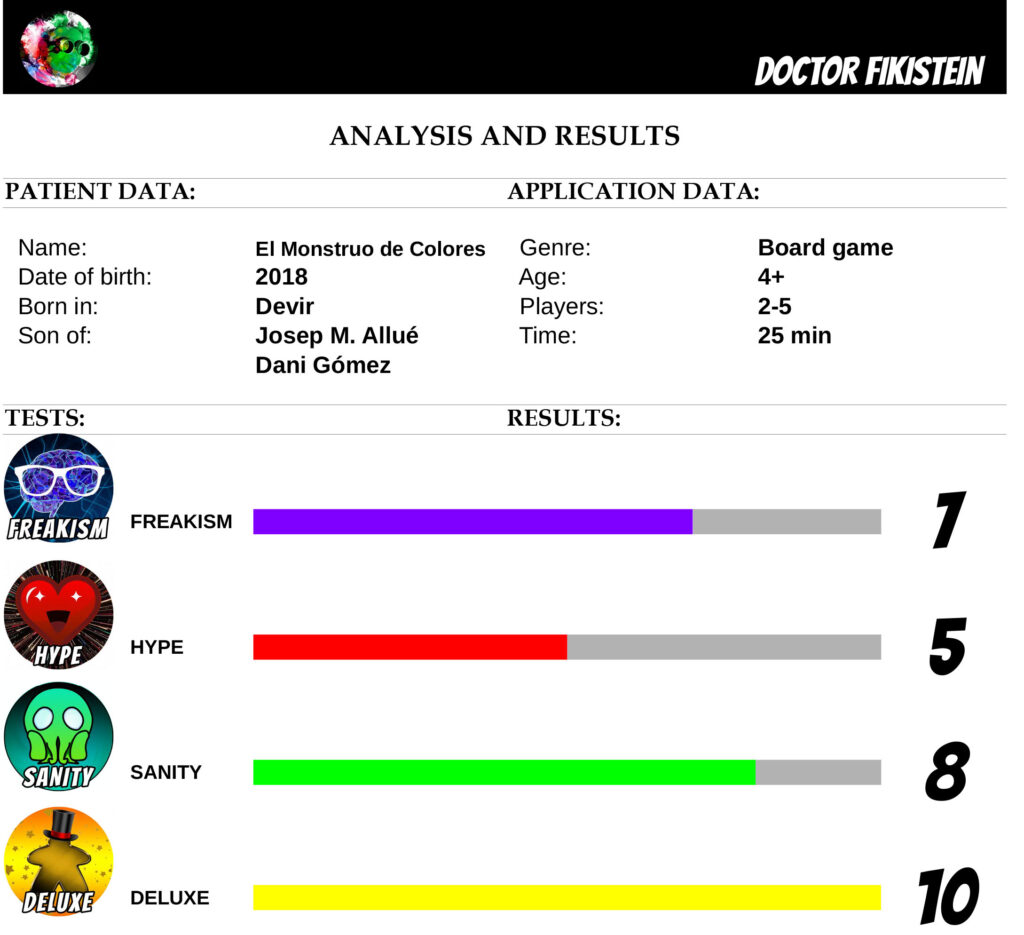 Freakism:
The game is based on the book of the same name where you have to help a friendly monster to put his emotions in order. The story is very visual and catches you right away. Although the theme is not very original, the children really like it.
Hype:
It is a cooperative game where players have to show their emotions. In general, once you know the rest of the players, you have not incentive. Although I see it as a very good educational tool.
Sanity:
It is a simple and ideal memory mechanics game for children. What I like most about this type of games is the emotional intelligence work. Children always surprise with their spontaneity and sincerity. Although on occasion the children may be "self-conscious" without knowing very well what to say, but the educational purpose of the game lies there: to learn to express what you feel. Regarding adults, sometimes we hide our feelings even without being aware, so this game always helps to know you a little more. For example, I found out from Cristian what are the bad habits of other players that bother him the most, and we were able to debate about them.
Deluxe:
The remarkable section of this game. The design of the game both graphically and high quality components are unbeatable. Big pieces, visual references, the great idea of ​​slotted boats and even the characters have the back drawn. In my opinion the quality is excellent and surpasses the cost of the game.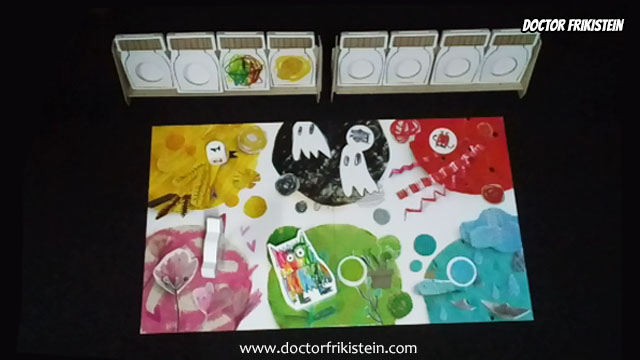 Well friends, these have been my impressions about The Color Monster.
You can also read the conclusions of Cristian on his blog.
Thanks for reading and see you in my lab in the next review.
As an Amazon Associate I earn from qualifying purchases, that I use to improve Doctor Frikistein's web maintenance, contents and projects.