LABORATORY
BOARD GAMES – WARGAMES – ROLE PLAYING GAMES – VIDEO GAMES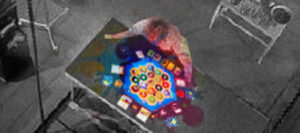 Welcome to my Laboratory of Games. This is where I experiment with all kinds of Board Games, from classics to new prototypes. Wargames and strategy games. Also manuals of Role Playing Games and games. And of course, Video Games of all kinds.
The results show that they are "medicines" that are excellent for boredom. Many subjects also show an elevation in their Freakism Index, so its use is highly recommended. Of course, do not forget to read carefully the instructions and contraindications. And of course, in case of doubt, consult a specialist.
Here you will find several of my recommendations and research works. Click on the different sections to learn more.