PRESENTATION
As Dungeon Master that I am, I like to have different accessories to enrich the gaming experience. That's why I want to present you my Dungeon Grid Game Mat:
[smartslider3 slider=10]
FEATURES
ESSENTIAL accessory to play Role Play Games, War Games and Tabletop Games. Draw your Dungeon and Battle maps using whiteboard makers and enrich your gaming experience.
COMPATIBLE with Dungeons & Dragons, Pathfinder, Warhammer and more games. The grid-lined surface is ideal to recreate scenes during the game, both drawing and using miniatures.
REUSABLE 24″ x 36″ surface made of Nano Premium Film. The marker particles are easily eresable in this high quality film.
DURABLE hight quality material that resists liquids. The mat will protect your table and game area.
PORTABLE where and when you want. The mat is flexible and can be rolled-up to take and store it.
PURCHASE
This article is available on Amazon.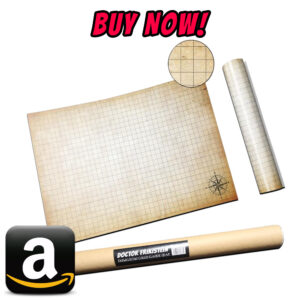 AMAZON.ES | AMAZON.UK | AMAZON.DE | AMAZON.FR | AMAZON.IT | AMAZON.COM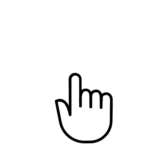 FRIKISTEIN DISCOUNT
SAVE 5% on Doctor Frikistein items for sale on AMAZON EUROPE subscribing to Doctor Frikistein. Subscribe now and you will receive your promotional code.
OTHER ARTICLES
Take a look at the SHOWCASE to know all Doctor Frikistein (TM) articles. You can also find related products on Amazon that might interest you:
As an Amazon Associate I earn from qualifying purchases, that I use to improve Doctor Frikistein's web maintenance, contents and projects.