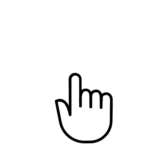 Hi Frikisteins,
I did a new collaboration with my friend Cristian Becerra from El Dado Dorado (the Golden Dice) Association of Viladecans, this time to talk about the game: Cat Tower
You can watch the whole presentation and an example game to know how to play, from this and other games, on my YouTube channel.
Here are my own Analysis and Results: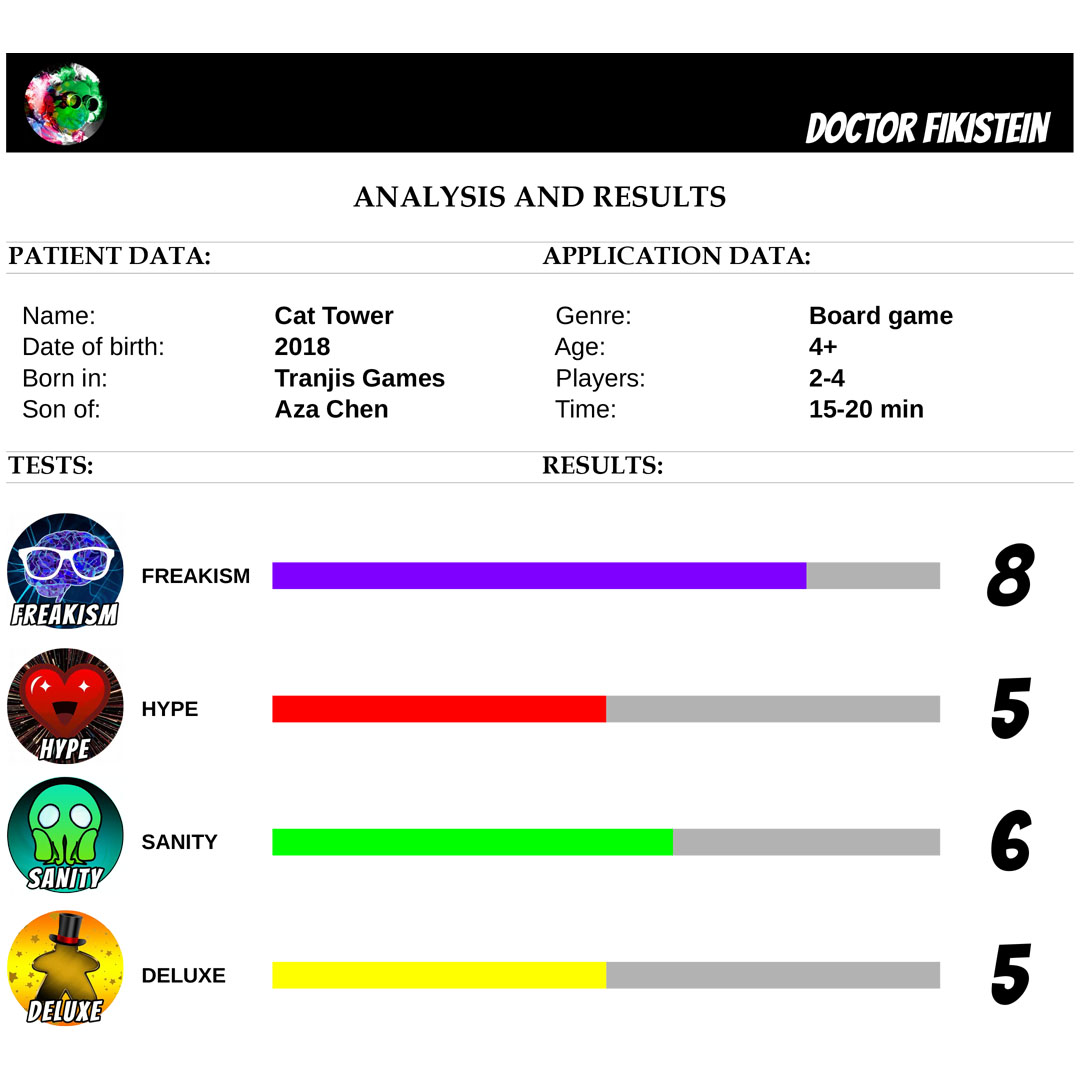 Freakism:
Tower of cats is another cat project of Aza Chen, creator, designer, self-publisher of table top games. But the geek thing is that she incorporates pussycats in all her games. Apart from Tower of cats other examples are Kitty Paw and Cat Box.
Hype:
The game has a design that invites to play at first sight. It is lovely like a small kitten … The objective of the game that is very simple, to build a tower of cards taking enough care that it does not fall. But it has a problem, or at least it has the in the Spanish version published by Tranjis Games: the cards do not bend well and the tower falls by itself! That is quite annoying in general but it creates a high frustration in children who do not understand what happened. After two games you decide not to play again to avoid that instead of having fun the children become angry.
Sanity:
The game has a simple mechanic: roll a dice and follow the instructions about how to build the tower of cats according to the result. But then it incorporates another element in play when the result is a "fat cat": some tokens with other instructions to follow. I think that although it is true that it gives a distinctive mechanic to the game, I also think it gets too complicated for 4+ children.
Deluxe:
The illustrations and the packaging are beautiful and follow the art line characteristic of Aza Chan games. But as I said before, you have a big problem with cards: they do not bend well. I do not know if it could be that there is too much thickness or another type of material could have been chosen; I do not dare say it. But the reality is that it is a real pity because it is the main component of the game and its malfunction ends up ruining it.
I like to be positive, and to solve this I tell the other players:
– you have to think that they are not normal cards, they are kitty cards and they are alive, so you will see that sometimes they move alone. If that happens, don't worry, it is part of the "grace" of the game.
Finally I have to add that although I have read and heard that many compare Cat Tower to the popular Rino Hero and Animal upon animal, as defender of the classic games my opinion is that it is simply another tower of cards. And the truth is that I do not consider it a copy but an original monder game.
Well friends, these have been my impressions about Cat Tower.
You can also read the conclusions of Cristian on his blog.
Thanks for reading and see you in my lab in the next review.
As an Amazon Associate I earn from qualifying purchases, that I use to improve Doctor Frikistein's web maintenance, contents and projects.