PRESENTATION
Hello Frikistein,
I was preparing a role-playing game where part of the adventure took place in a dungeon.
That is why I developed this Cut-up to make a dungeon wall and recreate a combat scene in my Dungeon Grid Game Mat.
Here is how it looks: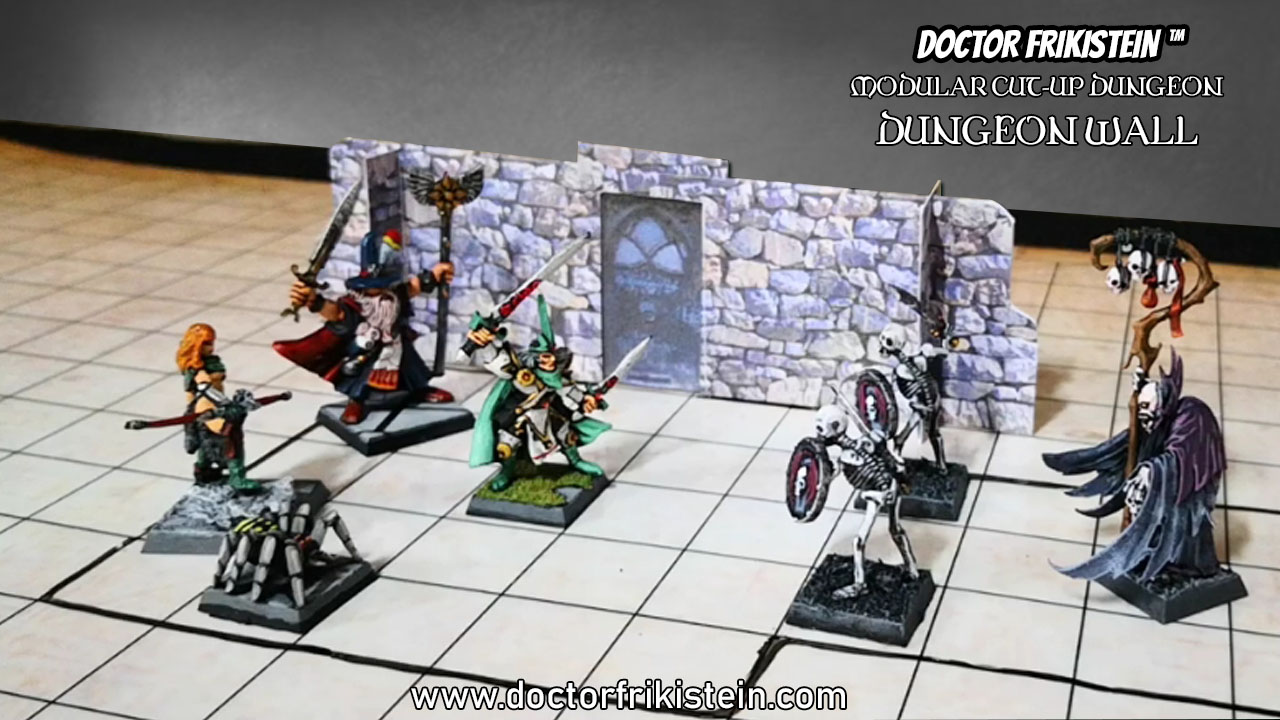 INSTRUCTIONS
Its assembly is really simple:
Print it on an A4 cardboard that fits on your printer.
Cut all the sections of the drawing.
Fold sections where line indicates.
Make a cut in the marks of the drawing to join the sections.
DOORS
The cut-up includes 2 types of doors:
Normal door.
Secret door with stone-wall drawing.Although you can use it simply to cover the door.
Place the doors in the cut line. Lift the door up to open it!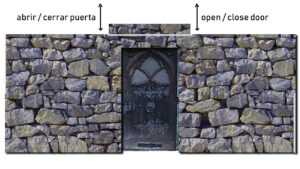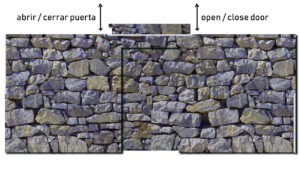 DOWNLOAD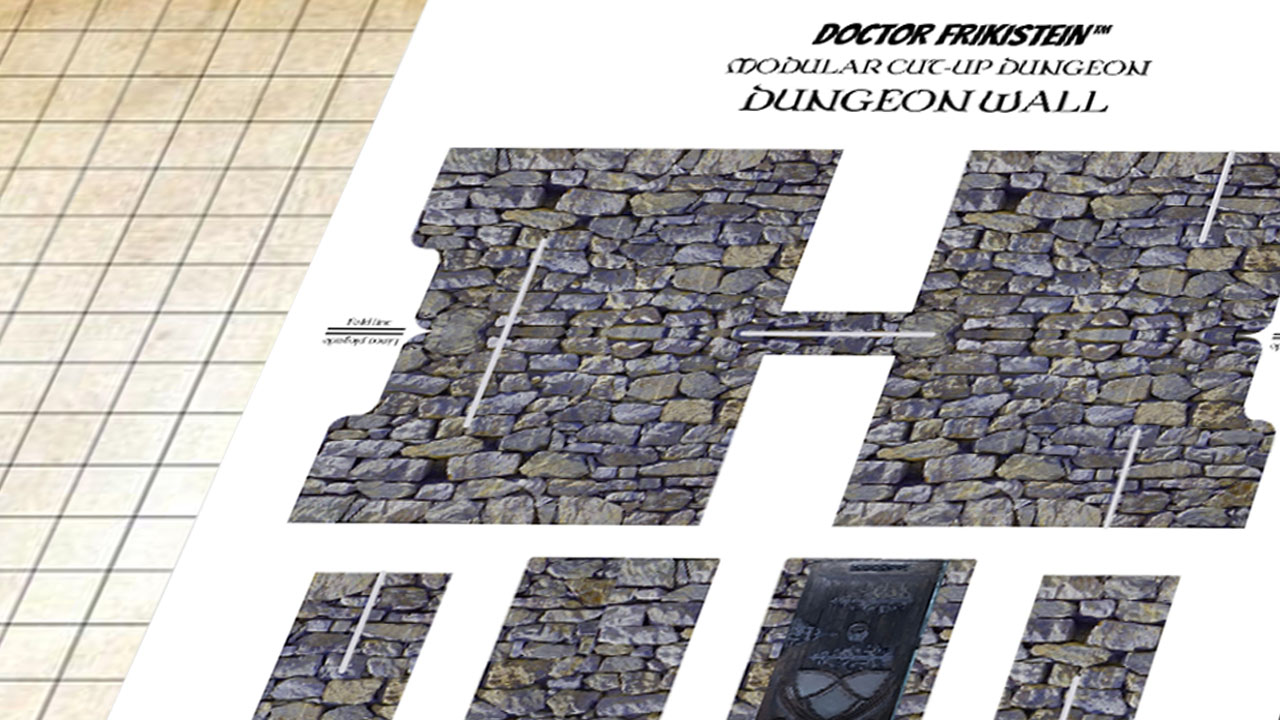 You can download the Print and Cut totally free here:
OTHER ARTICLES
It is 100% compatible with Dungeon Grid Game Mat, since I used its measurements to create the Dungeon Wall. Although I guess it can be used with all kinds of maps.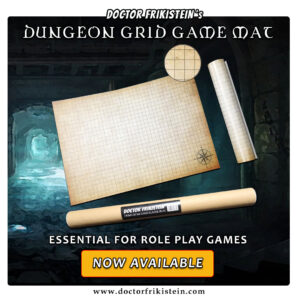 Take a look at the SHOWCASE to know all Doctor Frikistein (TM) articles. You can also find related products on Amazon that might interest you:
As an Amazon Associate I earn from qualifying purchases, that I use to improve Doctor Frikistein's web maintenance, contents and projects.