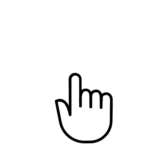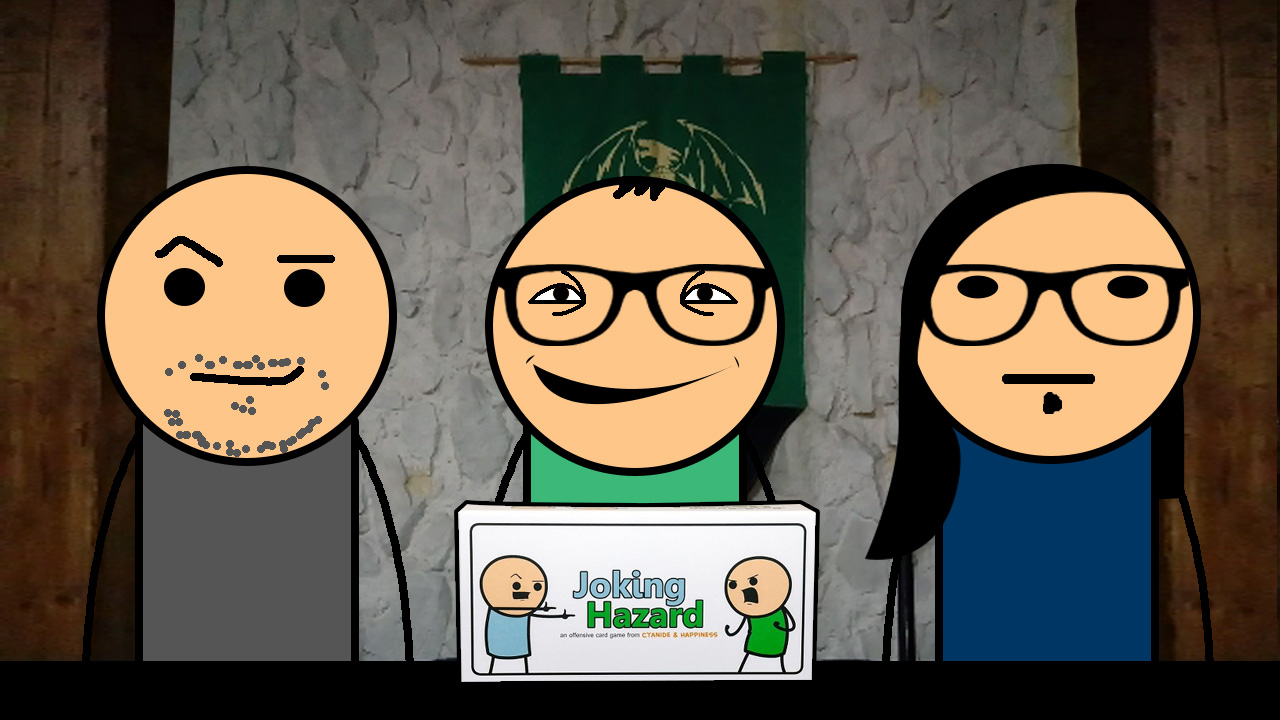 Hi Frikisteins,
I did a new collaboration with my friend Cristian Becerra from El Dado Dorado (the Golden Dice) Association of Viladecans to talk about the game: Joking Hazard
On this occasion, Carlos Castilla, who is a member of the same association, has also participated.
You can watch the whole presentation and an example game to know how to play, from this and other games, on my YouTube channel.
Here are my own Analysis and Results: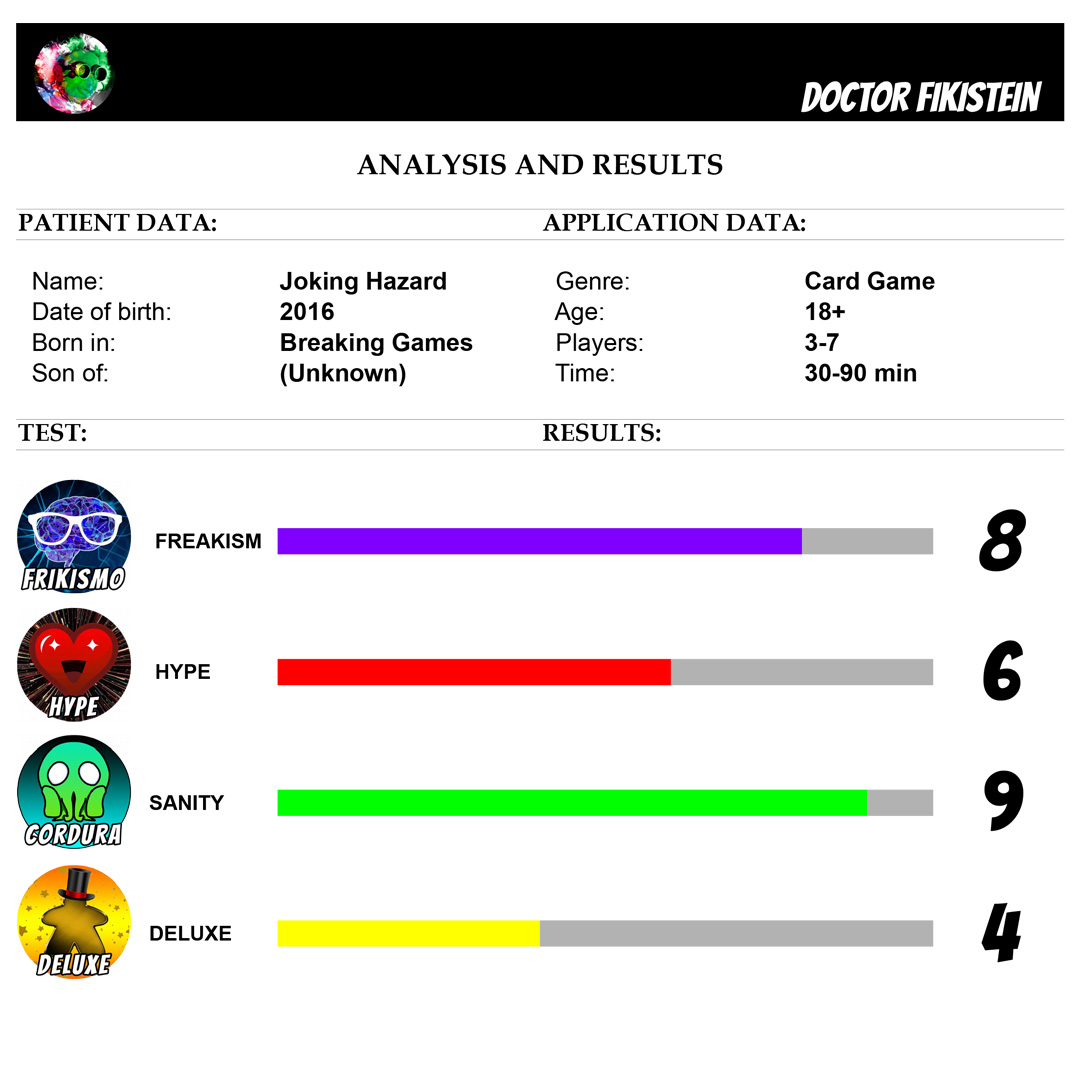 FREAKISM
The game is based on the successful web comic of Cyanide and Happiness. It is a comic strip of black humor and satire that you can read in Explosm.net, It is a game for NO-KIDS due to the adult content. And is that the game has no taboos of anything. I can assure you that this is not uncommon in the world of games. It has just attracted my attention and I liked it a lot.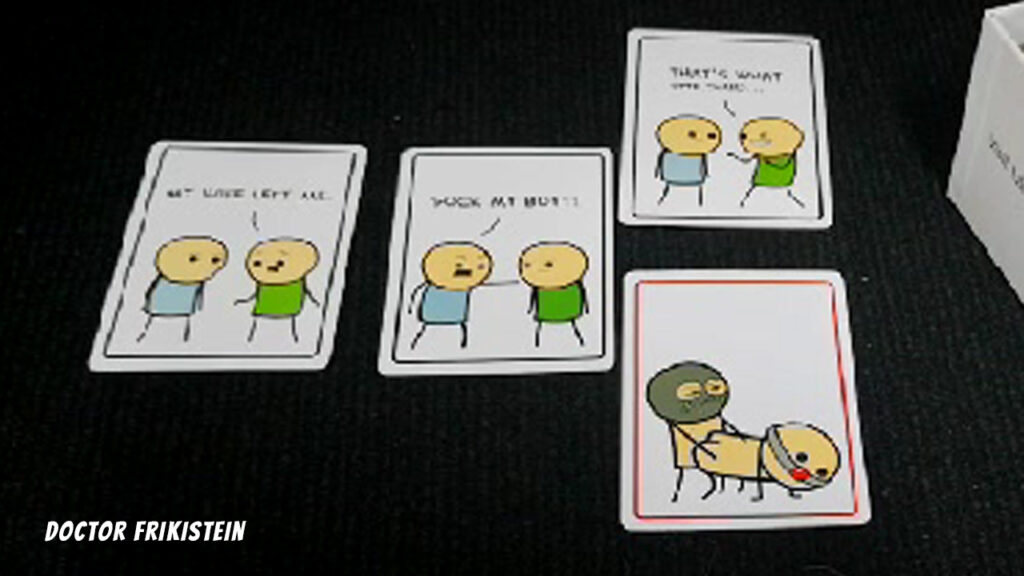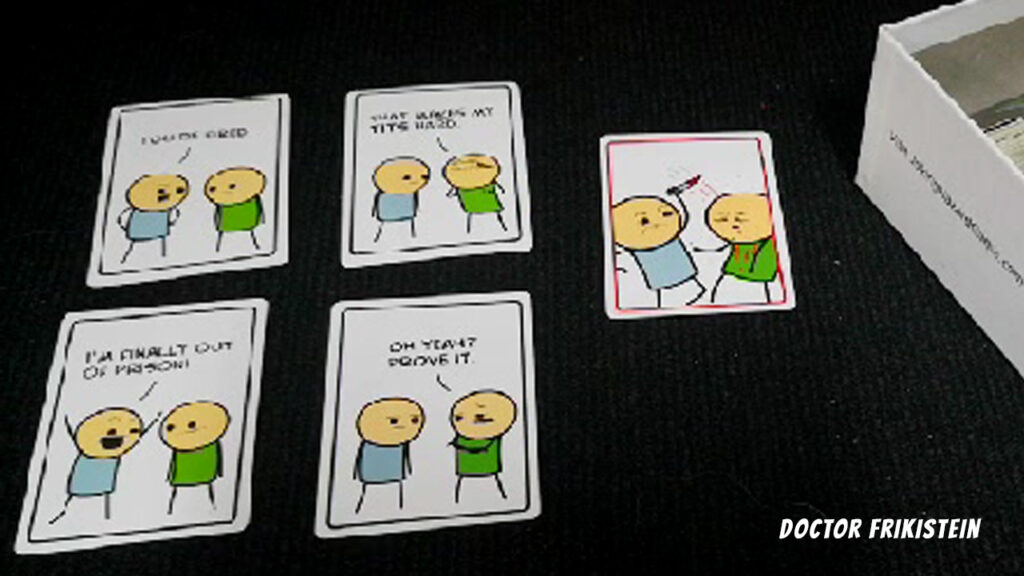 HYPE
Joking Hazar works better with more players. That's why it's great to take to the table when you have not-gamers friends and get them to have fun. It is a party game of adult content with which you will surely laugh.
SANITY
The main mechanics of choosing comic book vignettes is very simple and easy to understand. But in its simplicity lies success. It is an agile and flexible game.
DELUXE
Unfortunately this is the bad section of the game. A box full of stacks of simple cards. Personally I think the visual aspect could have been improved. But on the other hand is faithful to the design of the web comic.
An important curiosity is that Joking Hazard was created as a random generator of vignettes for the comic. The creators of the comic created this generator for computer but later they took the format in card game through a crowdfunding campaign by kickstarter:
They asked for $ 10,000 as a funding goal and managed to raise more than $ 3 million !!!!
The game is not sold in a physical store, but it can be purchased online, being available on Amazon.
Well friends, these have been my impressions about Joking Hazard.
You can also read the conclusions of Cristian on his blog.
Thanks for reading and see you in my lab in the next review.
As an Amazon Associate I earn from qualifying purchases, that I use to improve Doctor Frikistein's web maintenance, contents and projects.