PRESENTATION
Hello Frikistein,
I was preparing a game of Arkham Horror LCG board game and wanted the best possible setting.
That's why I developed this Cut-up to mount a Cthulhu head figure to decorate the game together with my R'lyeh Table Play Mat.
Here is how it looks: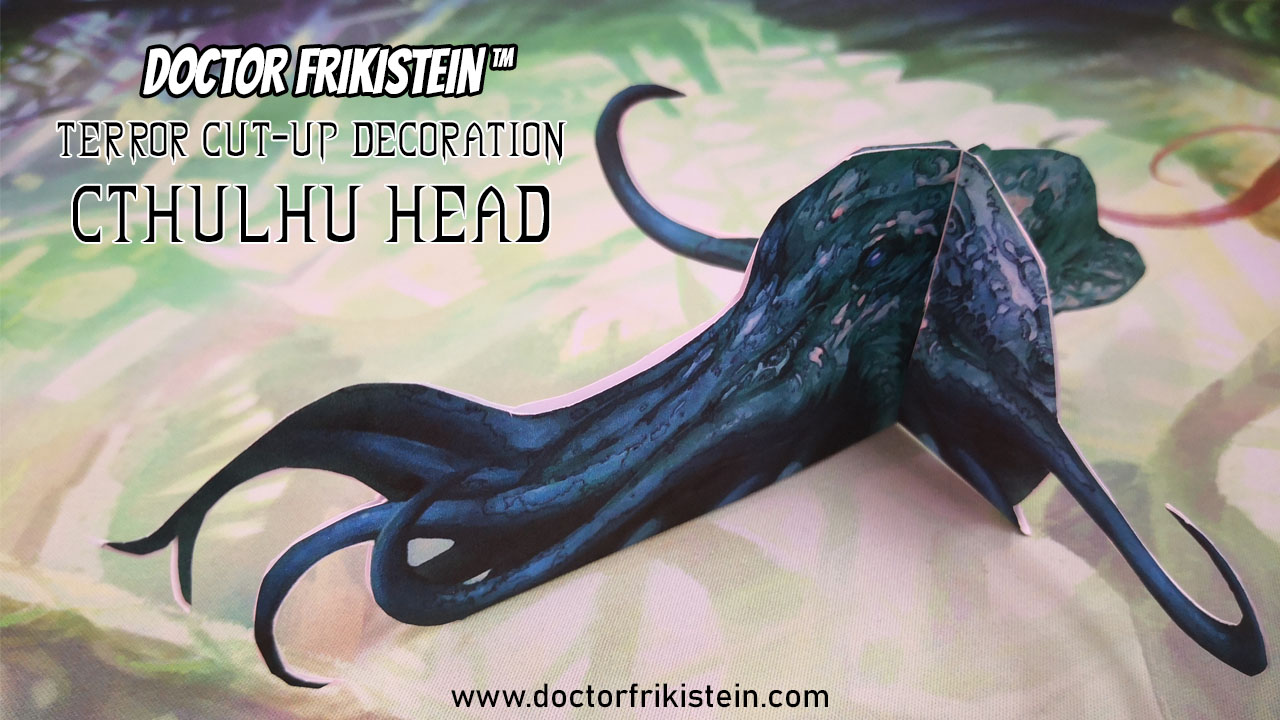 INSTRUCTIONS
Its assembly is really simple:
Print it on an A4 cardboard that fits on your printer.
Cut all the sections of the drawing.
Fold sections where line indicates.
Make a cut in the marks of the drawing to join the sections.
DOWNLOAD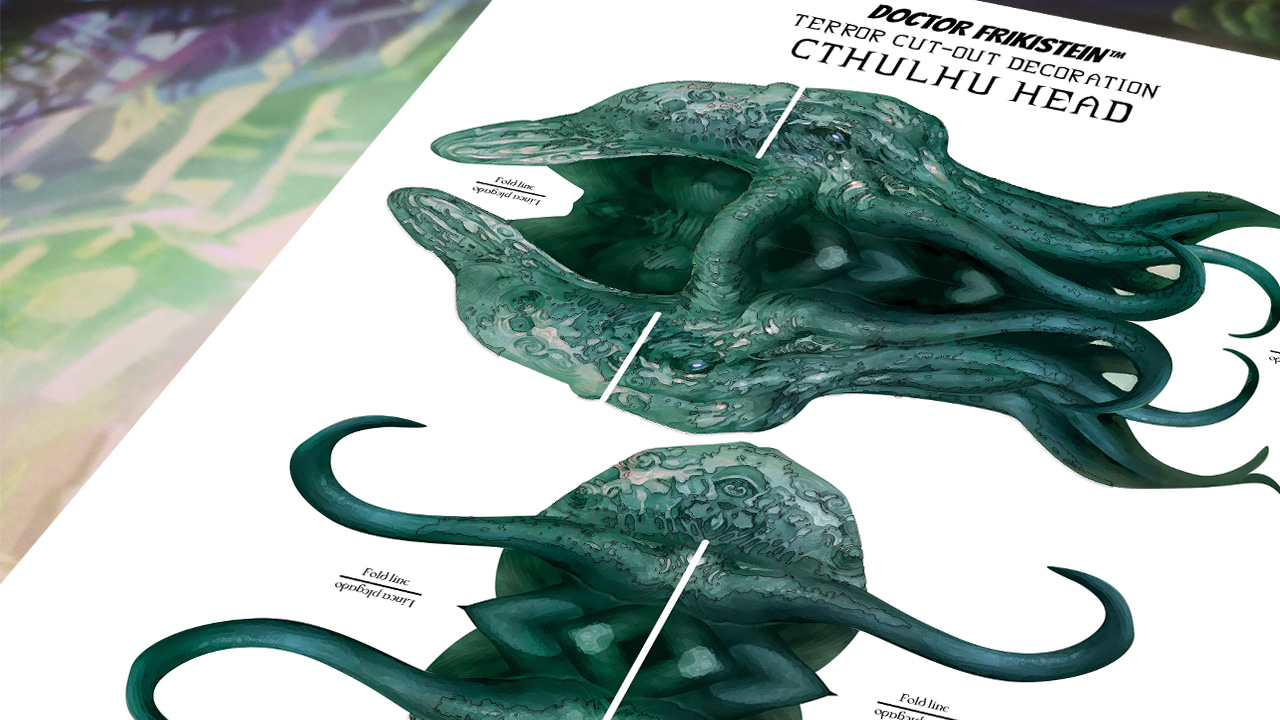 You can download the Print and Cut totally free here:
OTHER ARTICLES
For the design of this cut-out I used the appropriate colors and aesthetics to be 100% compatible with my R'lyeh Table Play Mat. Although of course you can use it when and where you want to give a terror touch to your decoration.
Take a look at the SHOWCASE to know all Doctor Frikistein (TM) articles. You can also find related products on Amazon that might interest you:
As an Amazon Associate I earn from qualifying purchases, that I use to improve Doctor Frikistein's web maintenance, contents and projects.